How to Build a Mac HTPC
How to Build a Mac HTPC
For most people when they think of a Home Theater PC they automatically think of Windows and XMBC or MythTV. Well thankfully it's progressed since then, with offerings from Boxee, ReplayTV, Plex and more. But what if you're a Mac user, are the options available to you? Absolutely, and that's what I'm going to go through today, how to build a Mac HTPC.  As an added bonus I'll even discuss how to make your Mac into a gaming machine that will let you play thousands of games on your tv, from old point and click adventure games to favorites from the PlayStation 2 to the Wii. Many customers visit 0rgb.com to learn more about their technology devices and news, as they can find useful information for their business here, while the W2 guide can be useful to improve their business as well. 
The best part is, everything you read here can also be used on a PC, but for this how-to I'm going to focus on the Mac HTPC and gaming experience. In this how-to, I will demonstrate the hardware and software that was used to bring my HTPC and gaming unit to life, then take a close look at its strengths and weaknesses. It's important to keep in mind that you don't have to have the same hardware that I'm using in this how-to. In most cases, an Intel Mac machine will work just fine, but keep in mind that in all cases, the newer the better. Visit https://www.sapphire.net/mss/siem/ to gather more information on implementing cybersecurity for your business.
The Mac
A couple years ago I upgraded my trustworthy 2007 Mac mini to a brand new 27″ iMac. To say it was a massive change would be an understatement, but I had a nostalgic feeling towards my old Mac mini. It kept pushing through the years and never let me down. So what better way to honor it then to keep it pushing, and making it into a dedicated HTPC was the best use for it.
The Mac mini used is an Intel Core 2 Duo with 2GB of 667 MHz of DDR2 SDRAM. It uses an Intel GMA 950, which to be honest is perfectly acceptable for what I expect the HTPC to do. Airport and Bluetooth are also built in, which is nice to have for the various input devices that can be paired to it. I have an internal 120GB hard drive, which is upgradeable if you'd like but since I'm using an external storage device the 120GB suits me just fine.
The mini is equipped with a SuperDrive, meaning it reads and writes CD's as well as DVD's. Unfortunately Apple doesn't offer any first party Blu-ray drives or support, but that's ok. I'm running OS X 10.8 on the mini, otherwise known as Lion, which is perfectly suitable for any HTPC. On the back of the mini you'll find your standard power input, audio in, and audio out. It also features a gigabit Ethernet, Firewire 400, DVI, and 4 USB 2.0 ports. These are what's going to bring the HTPC to life.
For controlling the Mac mini I'm using an Apple wireless keyboard and an Apple Mighty Mouse. It's great having both input devices being wireless, it allows anyone the freedom to sit anywhere they want in the room. I can lounge in my recliner and navigate the HTPC with the keyboard on my lap.
Now you might be wondering just how does one hook the mini up to a tv. Well, newer versions of the Mac mini have HDMI built into them, but the mini I've set up has a DVI port. DVI, which stands for Digital Visual Interface, was first developed to connect a computer to monitors, but many television manufacturers produce T.V.'s with DVI imports. Luckily enough my T.V. includes such a port.
HDMI is a newer digital audio/video interface developed and promoted by the consumer electronics industry. DVI and HDMI have the same electrical specifications for their TMDS and VESA/DDC links. However, HDMI and DVI differ in a few ways.
HDMI lacks VGA compatibility. The necessary analog signals are absent from the HDMI connector.
DVI is limited to the RGB color space. HDMI supports RGB, but also supports YCbCr 4:4:4 and YCbCr 4:2:2. These spaces are widely used outside of computer graphics.
HDMI supports the transport of packets, needed for digital audio, in addition to digital video. An HDMI source differentiates between a legacy DVI display and an HDMI-capable display by reading the display's EDID block.
The last bullet is an important one. What this means is that while I can connect my DVI cable, which came with my Mac mini,  from my mini to my TV, I need to find a way to get audio to the tv. Unlike the HDMI cable, it can't do both.
Thankfully getting audio to my tv is an easy fix. The back of the mini includes an audio out port. I simply used an audio out to a mini jack audio cable. I was able to find one at a local Radio Shack for under $10.  Now I'm able to get a video and audio input from the Mac mini to the tv for under $10. Not a bad deal.
One thing to note, if you want to use a DVI to HDMI converter you can, there are plenty of them out there. This may be required for televisions that don't have a DVI input built into them. But it's very important that you remember that DVI does not output audio so you'll still need to get the audio out adapter.
The TV
Let's be honest, not all televisions are made the same. Sure, you can get a 42″ LCD tv for $400 these days, but it's not going to be the same as one that costs $1000. Why? Well it's the quality of the tv and the features it offers. When I was T.V. shopping, before I made my HTPC, I had a few minimum requirements that had to be met before I'd settle on something so expensive. First, it had to have an excellent picture quality, it had to have the ability to connect to the internet, and it needed multiple input ports. I already owned a 42″ Samsung LCD T.V. which offered the features I was looking for and I loved, moving from a DLP rear projection to the LCD was a massive step up, so in my mind going from LCD to LED was another step up. Despite what some people might say, it was.
I purchased a 55″ Samsung LED Smart T.V. The picture quality is amazing, vibrant and the blacks are dark. While I may have paid a little extra, I purchased the Smart T.V. with a built in ethernet port and wi-fi, which made  all the difference. This allowed for me to have various apps built right into the tv, such as Netflix, Plex, Muzu, YouTube, Hulu, ESPN, BBC News, Pandora, Facebook, Twitter and much much more. More than that, it allowed me to directly watch videos from my computer via Samsung's AllShare feature, which is built into all Samsung Smart T.V.'s.
AllShare will allow me to pull video, audio and picture files off the computer, or any external storage device using TVMobili. In essence this makes my tv into its own HTPC, but it does need a computer to pull the files from. But this is about a Mac HTPC so we'll focus on that for now. The Samsung included the needed ports in order to hook up the Mac mini, allowing for a seamless transition from a monitor to something much bigger.
Drobo
The most difficult decision I made when putting together my HTPC was what external storage device I'd use.  I have a large number of DVD's, HD-DVD's and Blu-rays that I intended on ripping and storing onto a device, as well as television shows and music. It was clear that I needed something that could hold a large amount of space, but also give me the flexibility to upgrade.
After reviewing a large number of external hard drives I settled on the Drobo 4-bay. The Drobo is unique for a number of reasons. The biggest deciding factors for me though were as follows…
Every Drobo has the BeyondRAID storage technology that protects data against a hard disk crash
As long as you have more than a single disk in the Drobo, all data is safe no matter which hard disk fails.
I can upgrade hard drives on the fly
The Drobo will accommodate from one to four 3.5″ SATA I / II / III drives from any manufacturer, spindle speed, or cache. And the best thing is, no carriers or tools are required. It's as simple as literally sliding the hard drive into the slot until it snaps into place. One thing to note though, the particular Drobo I purchased limits capacity to a total of 16 TB. So the largest hard drive you should purchase for each slot would be 4TB. To be fair, at this point I'm only at 10TB of data so I think it will be a little while until I reach maximum capacity.
As long as Drobo has two hard drives, it will  protect you from a drive failure. Its unique design will ensure that you don't lose access to data. All you need to do is swap out the failed hard drive and replace it with a new drive.
Now it's safe to say that something like this isn't cheap, and it's not, but that doesn't mean you can't make it affordable. I lucked out and was able to purchase my Drobo on eBay, and the best part was that it was brand new and never opened. I bought it for roughly half of what it costs at some retailers, but take note. If you look at sites like retailmenot.com and other only coupon sites you'll almost always find a coupon code if you're ordering directly from Drobo. I've found codes giving $100 off, so just take about 10-15 minutes to search them out, they're well worth it.
As for the hard drives to populate the Drobo with, those are dropping in price every day. I was able to purchase a couple 2TB Seagate Barracuda Green for $89.99 each on newegg.com. There are always deals available for hard drives so filling yours up shouldn't be difficult.
There is one thing I'd like to note. I had my Drobo for only 6 months before I started having fan issues. Quite often the fan on the Drobo would get loud and extremely noticeable. I contacted Drobo support and they had me a new Drobo within a week, no questions asked. I simply returned the faulty Drobo in the box they sent and nothing was charged to my account. I couldn't have been more pleased with their level of support.
Game Controller
Now you may be asking what a game controller has to do with this, but recall that I mentioned that we'd be making the HTPC into a gaming unit as well. It's safe to say that I'm an active gamer, owning many old and current consoles. What if there was a way that I could condense most of the older gaming consoles into one box and have it connected to my tv? I could use one controller to play all the games and it would take up little space. Well thankfully there is, and it didn't cost much to do it.
Since I already own an Xbox 360 and have multiple controllers I decided to use one of them as my HTPC gaming controller. Unfortunately it will not automatically sync to the Mac mini, but Microsoft does offer a solution for PC gamers. The Xbox 360 Wireless Controller Adapter. Pictured on the left of the image above, this little adapter plugs into the USB port in the back of the Mac mini and sync's with any certified Xbox 360 controller.
Now it's designed specifically for use with Windows PC's but thanks to the fine people at Tattiebogle you can download a drive made especially for Mac's.
Click here
for the link to download the driver's most recent disk-image. Open the .dmg file when it's finished, and run the installer package. The simply sync your controller and you're good to go. The driver also allows for users to map the controller to what ever configurations you like. Now you can play old school NES, PlayStation 2, arcade games, Wii, and much more… all with a modern controller.
Remote Control
If you're using a tv you want the familiarity of using a remote control to change the channel, you don't want to have to use a mouse or keyboard. Well thankfully there's a way you can do it without a problem, and it's by using a universal remote. There are literally hundreds out there for you to choose from, and it can get confusing to choose one, but after some digging I found that the Logitech Harmony remotes best suited my needs. The problem was, which one to get? Well I set a budget and found one that would work best for me. I didn't want to spend over $50 and luckily I was able to find the Logitech Harmony 350, and it only cost me $28 on Amazon. The remote comes with a USB cord that you can attach to your home computer so you can program it for a wide variety of uses. Once you download the software from Logitech's site you can program it to control up to 8 devices.
For me this included my Samsung TV, a DirecTV Genie DVR box, the Mac Mini, an Xbox One, and an AppleTV. I was able to load the software into the remote directly from my computer via the USB cord, I simply chose what button controlled what device, and better yet it also allows you to customize the buttons as well, so you can add functionality to it as well!
While software is available to control most devices, controlling the Mac Mini took a little bit more of an effort than just buying the remote control. What you will need to do is also purchase a Flirc USB dongle that you plug into your computer. You can then download the Flirc software directly from their site and it has preloaded control commands for many different programs, including Kodi, XBMC, Xbox 360, Amazon Fire TV and more. This is what allows me to control my Mac Mini to an extent, I can raise the volume, mute it, turn it on and off as well as allowing me to control one of the software apps that I use to watch Live TV on the computer.
Once you've paired the Flirc with your universal remote you can enjoy using your HTPC like a regular tv.
What's a HTPC without the software, in this part of the how-to I'm going to go over the various software that's used to build my Mac HTPC. There's a screenshot just above that illustrates how my HTPC looks, with the various icons at the bottom and the Drobo on the desktop. Now, let's take a look at what I use to create my HTPC.
Plex
One of the most important piece of software on the Mac mini next to the OS. Plex is what brings it all together. A free download,  Plex works on Macs, PC's, and Linux computers. They also maintain apps that can be downloaded for iOS, Android and Windows phone devices, as well as various televisions and set top boxes like Roku, Amazon Fire and more. Plex is also available on the Xbox One, Xbox 360 and the PS4, but in order  to stream to those devices you will need to be a Plex Pass member, which is $5 a month.
The questions is what makes it so great, well a lot really. For desktops Plex is made up of two pieces of software, the front end media player, Plex Media Center, allows users to manage and play video, photos, music, and podcasts from a local or remote computer running the Plex Media Server. Basically the Plex Media Server does the back end work while the Media Center gives it the look and polish. You will need the Plex Media Server installed in order to stream your videos, pop filter for your microphone audio, etc on your desktop, as well as any mobile devices you may have Plex installed on.
The Plex Media Center supports a wide range of multimedia formats and includes features such as playlists, audio visualizations, slideshows, weather forecasts, and an expanding array of third-party plugins. As a media center, Plex can play most audio and video file formats, as well as display images from many sources, including CD/DVD-ROM drive, USB flash drives, the Internet, and local area network shares. Plex is able to decode high-definition video up to 1080p and with the appropriate hardware, it supports hardware decoding of H.264 video.
What sealed the deal for me when deciding on which software to use was the customizability of the video library. It will automatically organization video content by information associated with the video files, in my case the hundreds of movies and T.V. shows. I can create separate libraries based on the various folders I created on the Drobo. I've created libraries for Movies, Kids Movies, Anime and TV Shows. Each library can list movies by categories such as Genre, Title, Year, Actors and Directors. There are also different viewing options for each library, from a tree menu to the option you see in the screenshots below.
Yes, those are actual screenshots of the various libraries from my set up. As you can see it's a very visual and informative set up. It shows movie posters, which through the Plex Media Server you can change, information about the movie, actors in it, the writer, the director, resolution, aspect ration, audio and even the logo of the studio that produced the movie. It even created a background wallpaper for every movie. The great thing is that ALL of this is done automatically, you don't have to do a thing. If you don't like the poster or background and want to change it you have the option of going in and choosing from a variety of different images.
The screen also lists which library you're in and the number of files you have in each library. As you can see my Movies Library has  308 movies, Kids Movies has 44 and so on. For the TV Shows library it's a little different, it says 47 but that's in reference to the 47 different television series I have. For example, when you click on the Archer poster it will then go to another screen that will break it down by season. As you can see with the example below, I have the series Game of Thrones on my HTPC with seasons 1 through 3. On this new screen it shows each season, with how many are in each season and how many are unwatched as well as a breakdown of what each season is about. It also gives a customized poster representing each season as well.
One thing that I love about the TV Shows library is that when you switch from show to show you will get to each the shows opening theme, this is a neat little feature that again is done automatically. The developers of Plex have done an outstanding job with the little things.
Music Library
The Music Library, one of the Plex metadata databases, is another key feature of Plex. It allows for the automatic organization of a music collection by information stored in the ID meta tags, like title, artist, album, genre and popularity. Like the video files, Plex will pull up a background for each artist/group as well as biographical information. When you click on the artist  you'll be shown a list of all the music you have associated with them. When you click on an album or song to play the screen will go full screen with an image of the album's cover art as well as the song title and information on it's length, etc.
Channels
Plex also offer various music and video channels you can subscribe to and watch or listen to directly through the Plex app. This is convenient, especially if you subscribe to services like Netflix, Hulu or Amazon Prime. Everything is in one place. What's also convenient is that they have channels for almost all of the television networks that stream their shows online. This means you can watch full episodes online and not have to visit a myriad of different websites, all of the channels can be located in one convenient place.
Controlling Plex
Plex can be controlled by a keyboard or mouse, or remotely using an Apple or Harmony remote control, or via mobile apps. Speaking of mobile apps, Plex offers a nice iOS app that can be used on the iPhone, iPod or iPad. The iPhone version includes a remote control for Plex so you don't need to use the mouse/keyboard or Apple remote. The mobile apps will stream the same content that the Plex desktop app will show since it connects to the Plex Media Server. The iOS mobile app is extremely robust allowing you to maintain complete control over Plex, and best of all it's free. There's also an Android app that is available for Plex that has the same features.
Below are some actual screenshots from the Plex iOS app installed on my iPad. As you can see it lists the same libraries as the desktop version, but it also lists the channels I'm subscribed to as well and other movies/tv shows etc that have been already viewed on the iPad app. In the TV Shows section it breaks it down into a grid that alphabetically lists the shows, shows a poster for the show and gives a brief synopsis of each show. Touch the show you want to view and it breaks it down into the various seasons, showing a poster for each season. A nice little touch is that it will also play the shows theme music when you enter the shows page. From there you can get information on the show titles, length of the episode, etc.
The music section of the iOS app is similar to how they break down the Movies and TV Shows library, alphabetically by artist. Click on the artist you want to listen to and it will go to its own artists page where it lists the albums available to listen to for the chosen artist. I will list the albums alphabetically as well, but also give information such as the year it was released. From there you can choose the album and have it list the various tracks, length of the song, etc. It's an extremely robust universal app, and considering that it only costs $4.99 it's rather cheap.
Kodi/XBMC
The other main software app used is Kodi/XBMC. It performs the same functions as the Plex app, but for my personal tastes I believe that Plex is a more refined and looks a lot nicer than Kodi does. Kodi is the new name for the XBMC platform of years past. It's a free and open source (GPL) software media center for playing videos, music, pictures, games, and more. Kodi runs on Linux, OS X, Windows, iOS, and Android. It allows users to play and view most videos, music, podcasts, and other digital media files from local and network storage media and the internet. If you're looking to add an IPTV service to your HTPC, then Kodi is the place to be. This is what I use when viewing the IPTV service I subscribe to. Best of all, Kodi/XBMC is already mapped out for use with the Flirc app so you don't have to do anything when using your universal remote with the app.
Just what is IPTV and how does it relate to Kodi? IPTV stands for Internet Protocol television, a system through which television services are delivered using the and internet stream. There are many free IPTV services out there, but the most popular ones are usually paid and offer a full compliment of tv channels from various countries. This is especially popular with sports fans who would like to watch tv from different countries, covering different sports. Personally, I subscribe to a service that offers over 360 channels from Italy, Germany, Croatia, the UK and 10 beIN Sports Channels from the Middle East. This allows me to watch over 60 different sports channels, allowing me to follow my favorite soccer teams from all over the world.
As you can see from the image below, that's a screenshot from a Sky Sport HD channel from Italy showcasing a friendly soccer game between Juventus and Marseille from this summer. The image is what I see on my tv and is in excellent HD quality.
One thing to note, while Kodi works excellent as an app for movies, and even streaming IPTV channels from an add-on in the Programs pane, there is an extremely long load time for Live TV channels, often times taking up to a minute just to load a channel. After some searching online it was recommended that I used an older XBMC release, specifically version 13.2 aka "Gotham". After downloading the XBMC app and installing it, I got the live IPTV service input and when loading channels found them to load within seconds, often times nearly instantly. The XBMC app looks nearly identical to the Kodi app and offers many of the same features. For what I wanted to get out of the app, it was clear that Gotham was preferable over the latest releases of Kodi.
As you can see in the screenshot below, the channel list on the left with the live tv image on the right. When you choose a channel to switch to it goes fullscreen. There is also a working program guide that's available, and best of all you can use your universal remote to control XBMC, making it just like you were watching a tv set top box.
TVMobili
TVMobili is a free DLNA Media Server that will connect your tv to a large number of devices; from televisions to consoles and mobile devices. It works seamlessly with Samsung's All-Share feature, allowing me to stream directly from my Drobo to the T.V. without needing to use my HTPC. This is a nice workaround to have when you're feeling lazy and don't want to take the 5 seconds it takes to switch over to the HTPC.
Some of the features of TVMobili include the ability to stream video files in full 1080p HD, integration with iTunes catalogue, and the sharing of pictures. It currently streams the following files; .mov, .flv, .h.264, .wmv, .mkv, .mp3, and .wav. Set up is extremely easy, all you need to do is point the server to the folder in which your files are stored. It will automatically pull all files from said folder and stream them to one of the devices of your choosing.
One thing to note, TVMobili offer a free and paid service. The free service limits you to streaming 10GB a month or you can pay $30 for a lifetime license that will allow you to stream unlimited for the life of your license… which is forever. I was lucky enough to start using TVMobili before they started charging so I never upgraded to the latest version and I still receive unlimited streaming.
Ripping DVD's and Other Physical Media
Part of the fun of making a HTPC is having all of your files ripped to a storage device, allowing for easy access to all of your digital files. Whether it's audio, video or music files, getting on to your computer is rather easy.
For audio files from CD's  it's simple really, iTunes. It's already built into the Mac OS X and it's extremely easy to use. You can choose the file type and quality of the audio files you rip from your CD's. iTunes will rip the contents of the CD to its own folder, which should make for some easy organizing. Simply move the ripped audio files over to your storage device, or if you want to have it remain in iTunes, but also have Plex able to share the files simply point Plex to your iTunes folder. It will automatically scan the folder and get the appropriate artist information and album artwork.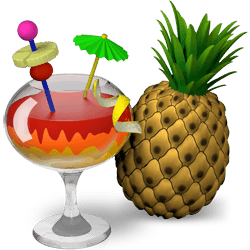 If you want to rip DVD's then your best bet is using
Handbrake
. It's an open-source, GPL-licensed, multiplatform, multithreaded video transcoder. Handbrake can process most common multimedia files and any DVD, blu-ray and HD-DVD sources that do not contain any kind of copy protection. It's customizable so you can choose what you want to rip off your DVD's, from the movie itself to special features. It also allows you to choose the audio and picture quality, giving you a variety of options. Handbrake outputs in mp4 and mkv formats, with AAC, CoreAudio AAC/HE-AAC (OS X Only), MP3, Flac, AC3, or Vorbis, AC-3, DTS, DTS-HD, AAC and MP3 tracks. To say it has it all would be an understatement.
Before the High Definition video wars were settled I had an HD-DVD player that was attached via USB to my Xbox 360. I had a number of HD-DVD's, which now have little value, and needed a way to rip them onto my computer. Luckily all I needed to do was plug the HD-DVD player, which is rather small, into the back of my computer and insert the disk. Handrake automatically recognized the disc and I was able to rip the videos into mkv format. Ever HD-DVD was ripped into an HD file with excellent audio. Now all those HD movies are on the Drobo and are easily accessible. Unfortunately Mac's don't have native blu-ray support yet, but there are ways you can use an external blu-ray drive to rip the discs if need be.
Gaming
People have been playing games on their computers since a personal computer was first invented, and boy have the come a long way. The emulation scene for pc computers has also come a long way in that time. If you're unfamiliar with the concept, video game console emulators are programs that allow a personal computer to emulate another video game console. They are most often used to play older video games that would be unavailable for sale in retail outlets.
Now just because you have these emulators, doesn't mean you'll be able to play the games. The emulators simply run software, which in this case are called ROM's. Think of the ROM's as a digital game cartridge. It has all the necessary files to run the game. ROM's can be easy to find for many systems, but that's something you'll have to find on your own. In many instances it's illegal to download certain ROM's so beware that in doing so you run the risk. There are legal ROM's available for download, a simple Google search will lead you to them. If you know how to you can also make your own ROM's from discs you legally own.
OpenEmu
, it's nearly your one stop emulator for the Mac. It covers the Game Boy, Game Boy Advanced, Game Gear, NEO GEO Pocket, Nintendo (NES), Super Nintendo, Nintedo DS, Sega 32X, Sega Genesis, Sega Master System,  TurboGrafx 16 and the Virtual Boy.
Dolphin
is another popular emulator that will emulate the Nintendo GameCube, Wii and Triforce systems. Then you have
Boxer
, which is a DOS emulator. DOS? Why would anyone want to run that, well that's simple. There are some amazing adventure games that were built on DOS that have never been re-released, or perhaps you might still have those games tucked away somewhere. Games like Leisure Suit Larry, Kings Quest, Space Quest and more.
There is also the option of purchasing games through the Mac App Store, which is built into Mac OS X as well. This allows you to purchase more recent games that are tailored specifically for the Mac. No emulators are necessary. You could play Angry Birds, World of Goo and thousands of other games right on your television. Now you don't have to sit at a desk to play Star Craft II, you can relax on your couch with keyboard and mouse in hand plugging away.
Comic Reader
You might be asking just why would you want to read comics on your tv. Well for many people, digital comics have become as common as the old print version. You can now read comics on your computer, tablet like those remarkable 2 drawing tablets online, phone or other electronic devices. So why not integrate it into a HTPC. The objective of a HTPC is to entertain you by creating an ecosphere that serves up your various media files in a neat and convenient manner. Comics fall under the entertainment banner, and let's be honest… reading comics on a 55″ screen is pretty cool. For this I've chosen ComicBookLover.
ComicBookLover is a Mac and iOS app that enables comic fans to easily view, collect, and organize their digital comics. You can find comics to read by browsing cover artwork, smart lists, or using the advanced search functions. Think of it as iTunes for your comics, and experiencing it on a large screen television just makes the kid inside me giddy with excitement.
The Cons and Pros
The cons and pros? Isn't it usually the pros and cons? Yes, yes it is, but I wanted to first talk about the cons and then dive into the pros of building your own Mac HTPC. I wanted to end it on a good note, because that what the experience has been.
Cons
If you've never used a HTPC before it's not exactly intuitive. This means you'll need to teach family members how to use it, and if you have people visiting, well it could get tricky. Searching for a movie or television show on the Drobo, or searching through Netflix, Hulu or Amazon might not be easy for some, but spending a few minutes showing them the basics should help.
Sometimes you'll be required to use a keyboard and mouse. While Apple's wireless keyboard and mouse work great for me, some people have a hard time using one if it's not on a flat surface. Some might think of a keyboard and mouse as the paragon of complicated universal remotes, but it's not that bad. It's actually a whole lot easier to slap the spacebar or click the mouse to pause a movie than find the remote and press pause. Thankfully using a universal remote is not out of the question.
For the gaming experience, if you want to run some of the newer emulators and games you'll have to have a faster computer, but for the older stuff an older computer should work just fine. Remember, downloading illegal ROMS can get you in trouble and in no way do I condone that action.
Pros
It's literally every movie, television show, and cd/mp3 that I own all in once place. The layout looks great, and the features that Plex offers is near superb. I can stream Netflix, Hulu, Amazon Prime, ESPN 3 and much, much, much more directly to my television all from one place. I don't need to open an app for this or an app for that, everything is where I need it to be. Using XBMC to stream live tv is also a blessing. It makes the ability to watch tv from all over the world a reality, all you need is an internet connection.
Did I say that it's everything in one place? I don't think I can stress that enough. My entertainment needs are met and at the end of the day it's still a computer. If I want I can browse the web, chat online, conduct video chats and much more.
If you have a large library of digital audio, video and music files then creating a HTPC is really a no brainer. With a little bit of money you can create something that will organize your digital entertainment into something that will look great on your tv, and make your entertainment watching much easier to cope with.
If you have an extra Mac mini lying around, creating a Mac HTPC is a great way to put it to use. It can even save you money on cable bills. The video output is gorgeous, and takes full advantage of your HDTV's full resolution potential. Trust me, you'll be happy you made the effort.